News
Keep up-to-date with the latest Loya Milk news
Loya Milk Swim Meet: Swimming to fame and fortune
Posted by

Promasidor

on

20 February 2019
---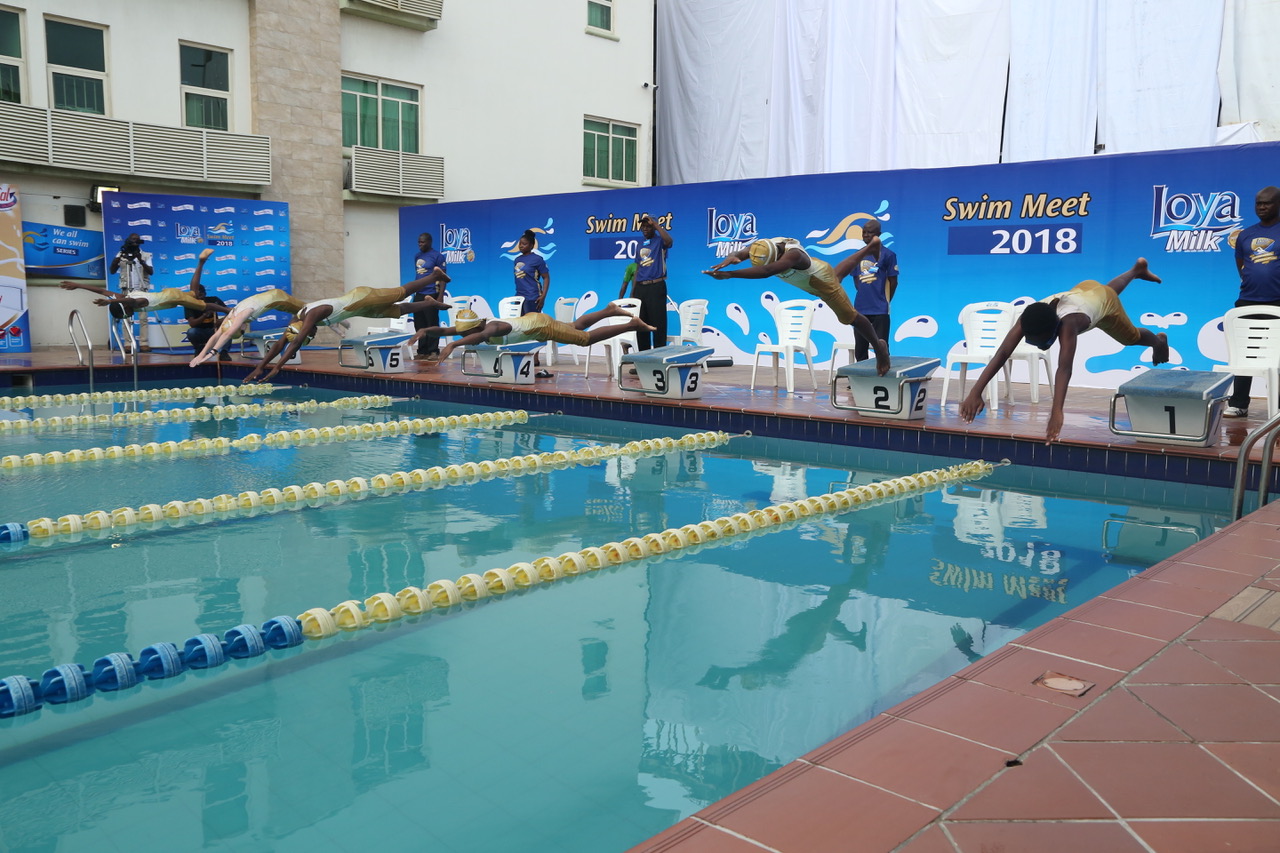 The Loya Milk Secondary School Swimming Competition, which started in 2016 with 10 schools, is growing bigger and better with every passing year. The event, sponsored by Loya Milk, has been a fascinating experience, with amazing performances by school swimmers that kept coaches and spectators spellbound at all the host venues.
The third edition of the Loya Milk Secondary School Swimming Competition was recently held in Ibadan, Port Harcourt, Abuja and Lagos, drawing admiration from both private and public-sector representatives. The kids, who represented 40 elite schools in all, had fun, tested their fitness levels and were rewarded with premium prizes, courtesy of Loya Milk.
Participating schools had both male and female students slugging it out for a total of 72 medals and cash prizes. The competition was also an 'invitation' for host schools – Lifeforte International School (Ibadan), Bloombreed High School (Port Harcourt), American International School (Abuja) and Children's International School (Lagos) - to show their state-of-the-art swimming facilities.
Beneath the glitz of the Loya Milk Swim Meet, as the competition is fondly called, the experience turned out to be a scouting ground of sorts for the Nigeria Aquatics Federation. Though this was perhaps never envisaged from the inception, it turned out to be another amazing 'perk' for being a Loya Milk Swim Meet contestant.
The Secretary General of the Federation, Sani Mohammed, who graced the Abuja event, said he had discovered some young boys and girls who are good enough to represent the country in future international competitions. The names, he disclosed, would be filed at the Ministry of Youths and Sports Development for the necessary follow-up and nurturing.
According to the Marketing Manager of Promasidor Nigeria Limited, Mr Abiodun Ayodeji, Loya Milk and swimming connect naturally, hence the sponsorship. "Loya Milk provides the essential nutrients required for a 360-degree sport like swimming," Ayodeji said, adding that the brand nourishes the human system and enhances fitness.
The Loya Milk Swim Meet started in Lagos two years ago with 10 schools and has increased in scope and reach ever since.
---